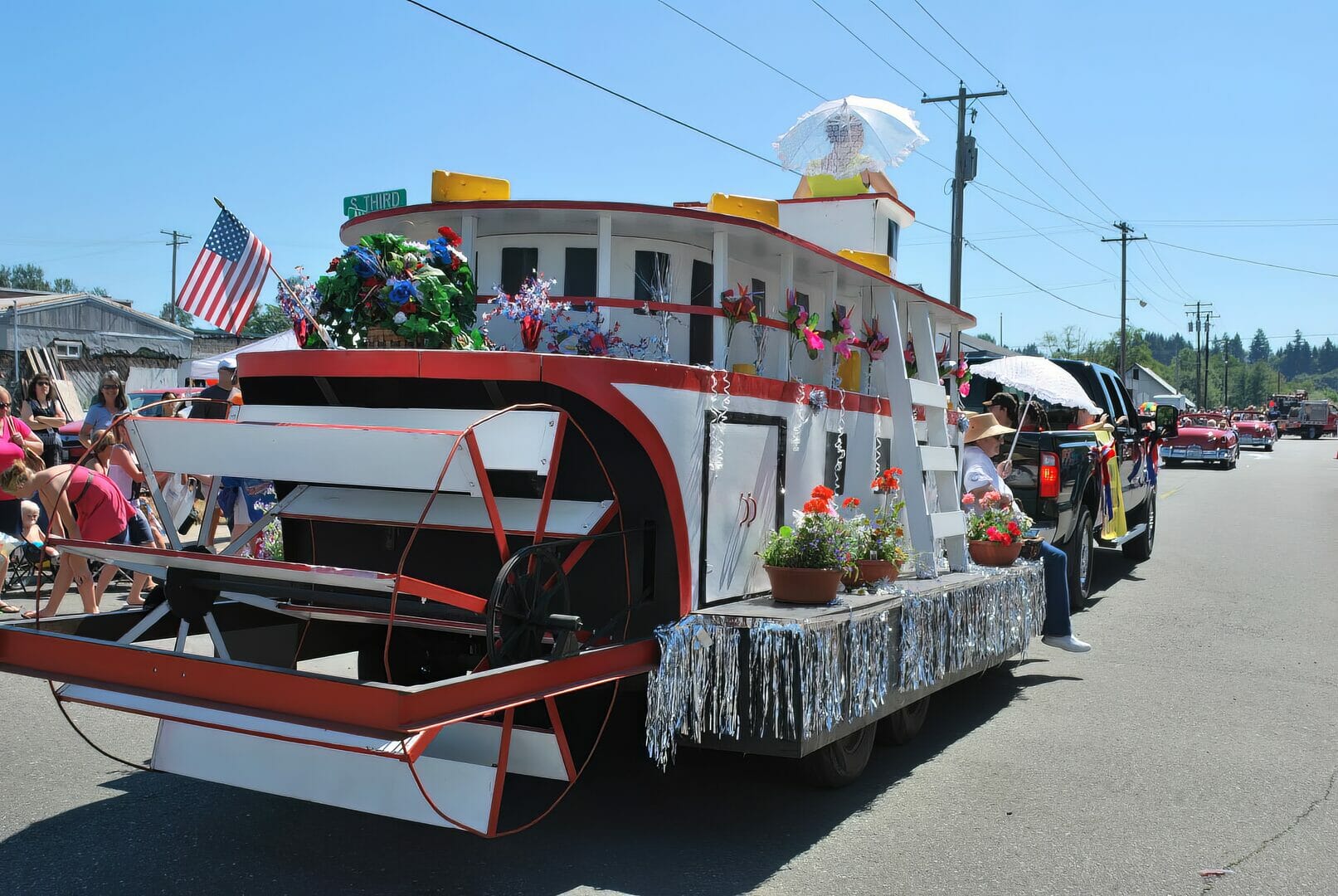 Cheese Days
Where's The Cheese?
The Toledo Lions Club is proud to present its annual Cheese Days celebration. This year the celebration begins on Thursday, July 6th & concludes on Sunday, July 9th. Cheese Days has historically drawn in large crowds of local-area residents and others who come to enjoy a variety of attractions, foods & beverages, and exciting competitive events. Cheese days is a family-friendly celebration providing fun for all ages!
Cheese Days celebrations include:
A parade
A classic car & motorcycle show
A pancake breakfast
Fun & activities for the whole family
Raffles
Arts and crafts
Sports tournaments
Culinary favorites such as wine, beer and cheese tastings, and much more!
Parade Day:
The morning of the parade, participants can come to the Toledo Middle School to check in and pick up their entry number. The doors open at 8 a.m., and judging of parade entries begins at 9:30 a.m. Please note that trophies and ribbons will be awarded in front of the church.
As you enter the church area, be sure to slow down so the announcer can highlight your entry.
Parade applications will no longer be mailed out. You can now complete our parade application, print it out and bring it with you to speed up registration on parade day. You may also email your completed online application to parade organizer Jennifer Pedersen at: [email protected]. Please use "Cheese Days Parade Application" in your subject line. If you require a hard copy application please call Jennifer at 360.520.4531, and one will be mailed to you.
Vendors:
If you are a first-time vendor, please contact Dan or Chris Gorton at 360.350.9397, before sending in your application and payment.
All vendor spaces are assigned, with past vendors having first claim to spaces they have purchased previously.
Vendors will pay a non-refundable fee of $30 for a 10'x10' space and $50 for a 10'x20' space. Please mail back the completed vendor form and payment no later than June 1, 2023 to: Toledo Cheese Days Committee, C/O Dan Gorton, P.O. Box 1016, Toledo, WA 98591.
If you are using propane or other heating units, you must have a fire extinguisher in plain sight in case of emergency. Space is limited, but vendors may drive onto the field to set up and off-load your display. Once off-load is complete, please exit the field and park outside the middle school parking lot to make room for the car show and other vendors. Please complete the set-up of your booth and removal of your vehicle by 9 a.m. You may begin breaking down and removing your booth after 4 p.m.
If you have any questions, please contact Dan or Chris Gorton at 360.350.9397 or email [email protected] with "Cheese Days Vendor" in the subject line.
Vendors Must Provide:
Tables, chairs and display.
Generators (if needed).
All food vendors will need to obtain the necessary Lewis County Health Department permits.
Health department permits must be displayed in the food vendor's booth.
Classic Car & Motorcycle Show
The classic car & motorcycle show is one of the most popular events of the Cheese Days celebration. The show features makes and models of cars & motorcycles from nearly every decade. This year the show will commence on Saturday, July 8, 2023, from 7 a.m. until 4 p.m. at the Toledo Middle School field. Entry Fee of $20.00 will be collected at the gate. No pre-registration; please use this link to complete an application and bring with you on event day.
The Toledo Cheese Days Car Show is presented by the Toledo Lions Club and is sponsored by local-area businesses and the Classic Cruisers Car Club.
Distributing Candy & Promotional Items:
Please be smart and safe when distributing candy and promotional items along the parade route. It is much safer to toss candy while walking the route than it is to throw items from vehicles. Please anticipate that small children may be running near the parade, and sometimes into the street.
Questions:
Parade questions can be directed to the parade organizer Jennifer Pedersen. You can reach Jennifer by e-mail at [email protected], or by phone at 360.520.4531. You can also send a message to our Cheese Days Facebook page.
Additional Information:
If you're interested in being in the parade, showing your car or motorcycle, or would like to have a vendor spot at Cheese days, use the appropriate button(s) above to download the required application(s).
Please like and follow our Facebook page.
Programs from previous years